Drusilla's Buffy the Vampire Slayer Site
|
home


Amber Benson as Tara

The sometimes stammering and unsure Tara met Willow at a school Wicca meeting. Since Oz had just recently left UC Sunnydale, Willow was free game and ready to explore some new interests. The two immediately hit it off due to their common interest in witchcraft and casting spells. Apparently, Tara is the daughter of a very powerful witch who died when she was a child. Unbeknownst to Willow, Tara was also said (due to a family myth) to transform into a demon while developing into a full-fledged woman. Thankfully, for both parties, that was just a lie told by the male members of Tara's family to keep the little witches in check.
As their relationship started to blossom, they fought against the voice-stealing Gentlemen and their combined effort of spells saved Sunnydale. However, it did take quite a long time for Willow to admit to her friends that she had found this gay partner. The result, Tara got a little angry and then they finally outted themselves to the Slayerettes. Tara was immediately welcomed into the gang.
The only other real relationship rift that Tara was confronted with was Oz's return to profess his love for Willow. Fortunately, Willow explained to her former hairy boyfriend that she was in love with Tara.
Amber Benson plays Tara, Willow's girlfriend on "Buffy the Vampire Slayer." Raised in Alabama, she moved to Los Angeles at the age of 14.
Benson has amassed a number of television and film roles. Her television credits include the television movie "Jack Reed: An Honest Cop," as well as guest starring roles on "Promised Land" and "Cracker."
Benson will be seen on the big screen in the upcoming "Taboo" with Nick Stahl. She appeared in "The Prime Gig," starring opposite Vince Vaughn, Ed Harris and Julia Ormond, as well as the controversial feature film "Don's Plum," alongside Leonardo DiCaprio and Tobey Maguire. Her additional credits include "Bye Bye Love," "Imaginary Crimes," "S.F.W.," "The Crush" and her debut film, Steven Soderbergh's critically acclaimed "King of the Hill."
Benson recently directed and also starred in the feature film "Chance" based on her original screenplay. She also co-wrote a Willow/Tara comic book with Chris Golden for Dark Horse Comics.
Aside from acting, Benson enjoys art, music and is a huge fan of singer Jeff Buckley.
.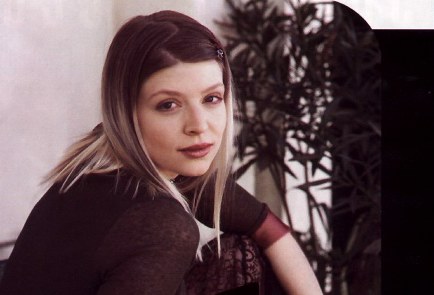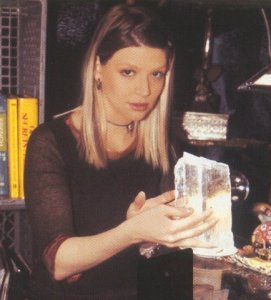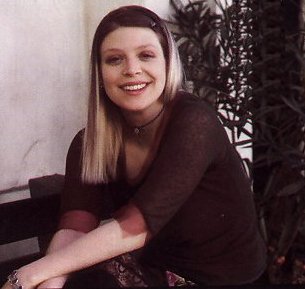 There is one thing I can say for Amber Benson though; she isn't too skinny like a lot of the other cast members of Buffy. Some people say she is fat, but I disagree.