Drusilla's Buffy the Vampire Slayer Site
|
home


Bif Naked

albums
The love child of two private school teenagers, Bif was born in New Delhi, India in 1971. She was adopted by American missionaries who moved her to Minneapolis, and Lexington, Kentucky, ultimately winding up in Winnipeg, Manitoba.
It was there that young Bif began to dream of stardom. She enrolled at University of Winnipeg as a theatre major and soon joined Jungle Milk, a local troupe who performed, among other things, oddball covers of Ofra Haza and Grandmaster Flash tunes.
"They said, 'Do you want to come down?,'" she recalls with a laugh. "I thought, 'What the hell. They're good-looking.'"
Bif married Jungle Milk's drummer, who was also a member of another local combo, Gorilla Gorilla, but the union lasted a little more than ten minutes. "Even when I was standing there at the altar, I knew I was making a mistake," reflects Bif. "For some reason, I ended up going through with it, but the marriage was seriously over before it even began."
Later, Bif joined Gorilla Gorilla, but she felt she needed to express more anger in her music and left for Chrome Dog. But still Bif had her problems as to where she was. "There were a lot of boundaries and limitations put on my lyric-writing," she says. "I couldn't write anything that had to do with being a girl in any way." said Bif.
In 1994 it was time to move on once again. Bif briefly entered into a collaboration with another band, Dying To Be Violent, though like Chrome Dog, they put restrictions on Bif's songwriting. Bif says: "It was just limiting again," she remembers. "If I wanted to write a song about my period, I wasn't allowed! Ultimately I just became incorrigible about it."
After splitting with Dying To Be Violent, Bif finally went solo. She put out an indie EP, "Four Songs And A Poem" in 1994. That same year, Bif released her debut album, titled Bif Naked.Bif was finally able to freely write lyrics which reflected her own incredible life experiences. The immediacy and honesty of her songs, not to mention her inked-and-pierced persona, made her an instant icon to young women worldwide. But even with the voluminous acclaim strewn towards the album, the label which released it soon went under.
Now, with "I Bifacus," Bif Naked is set to bring that whirlpool of feelings to America via her passionate punk-pop and ballistic live performances (including a stint on 1999's Lilith Fair, plus tours with the Cult and Kid Rock). It's been a long, strange journey, but Bif is more than happy with where her career path has led.

"To this day I think, 'Man, if I am lucky enough to get ten people out to my show, I'm totally excited,'" she enthuses. "My mom likes my records, and you know what? When your folks are proud of you for what you did, everything else is gravy!"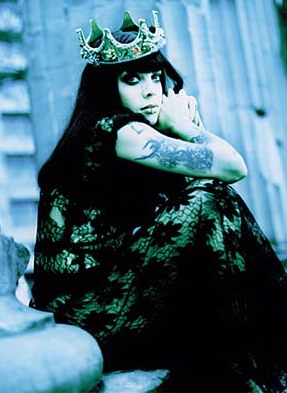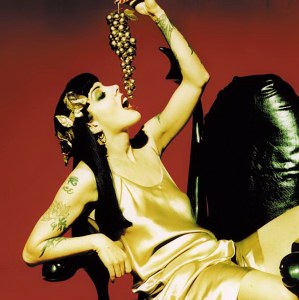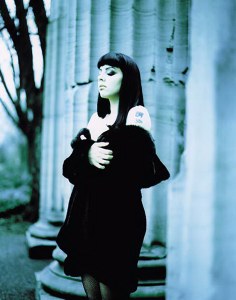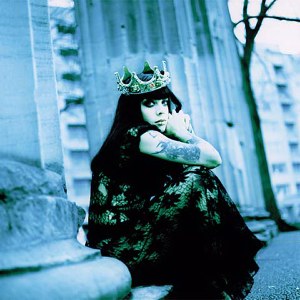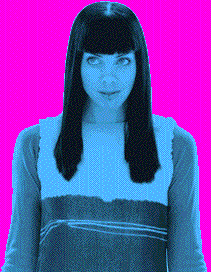 Lucky
It was a Monday, when my lover told me,
"Never pay The Reaper with love only."
What could I say to you, except, "I love you."
and "I'd give my life for yours."
I know we are... we are the lucky ones.
I know we are... we are the lucky ones.
I know we are... we are the lucky ones, dear.
The first time we made love, I... I wasn't sober.
(and you told me you loved me over, and over!)
Remember the time we made love in the roses?
(and you took my picture in all sorts of poses!)
How could I ever get over you, when I'd give my life for yours.
I know we are... we are the lucky ones.
I know we are... we are the lucky ones.
I know we are... we are the lucky ones.
I know we are... we are the lucky ones, dear.
We are the lucky ones, dear....